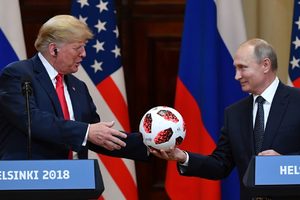 So much winning
Dante once said that the hottest places in Hell are reserved for those who, in a period of moral crisis, maintain their neutrality.
- John F. Kennedy
Recent Comments
Well said. Attend, all ye who wish to understand!
---
And sometimes we find that bureaucracies promote a undisclosed hidden agenda that is geared to creating modern slavery that benefits the gov...
---
Hmmmm... so when will AIPAC members be required to register as agents of a foreign government?
---
If someone is going to use twitter, at least have the backbone to stand by your tweets. The sooner society does this, the sooner the psychopaths...
---
...Actually, he never deserted Trump, because he was never for him to begin with. Trump has a bad habit of hiring Bush leftovers.