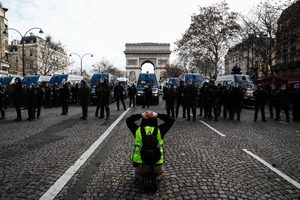 L'elite contre le peuple
No one who lives in error is free.
- Euripides
Recent Comments
Same goes with this microwave therapy with frequencies ranging between 30 - 300 GHz. It literally helps a lot in chemo and radiation side effects,...
---
Its what godlessness & greed give.Calamity We're all to blame,because we couldn't find the solidarity required to defeat the cretins...
---
"Feminism, which is a kind of derivative of socialism." No it isn't. In the main, it's a mode, a fashion, like any other. It's a cheap STS...
---
Send in the Gladio clowns
---
A quick fix to this is to outlaw all herbicides. Without cheap chemical poisons farmers will not be able to produce large crops. would be kind of...