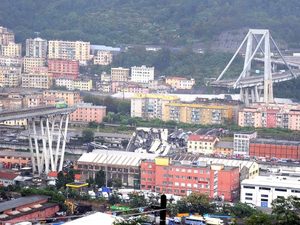 14 August 2018: Morandi Bridge in Genoa, Italy, collapses during a storm, killing 35 people
A man who does not think for himself does not think at all.
- Oscar Wilde
Recent Comments
so, why don't they tell us exactly why it is unique? Its blue, shaped like a banana, tastes like pineapple?????
---
The other day I saw a guy heading of Home Depot with about 10 gallons of that sh*t in his cart. It was hard not to turn around and say something,...
---
I know a lot of people who should be in jail yet they are out there operating freely at large.
---
So it is and so it will always be.
---
Lame stream media is the same everywhere. Major BS. :(