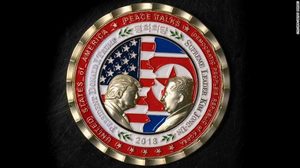 Coin flipping
A nation that continues year after year to spend more money on military defense than on programs of social uplift is approaching spiritual doom.
- Martin Luther King, Jr.
Recent Comments
Allan Savory looks dead and dug up. Vegan didn't do much for that chap. I'll stick to me steaks, chops and other such delicacies and leave the...
---
Also reminder how Russians do gas business - form the position of force. Not that it is bad on itself, but it's useful to remember they are far...
---
The bigger the boast about military might, the smaller the penis.
---
@Niall...Don't be silly...Here you go...[Link]
---
Is this speech a part of the payment for quiet release of the french snipers. [Link]