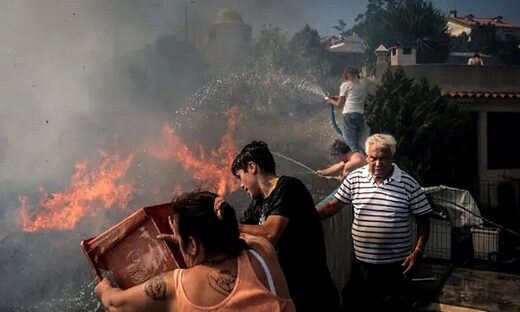 More than 3,000 firefighters battle blazes as EU offers emergency help and temperatures could hit 43C
Wildfires in Portugal have left 29 people injured as thousands of firefighters and dozens of aircraft battle the blazes.
Authorities said 12 firefighters and 17 civilians required medical treatment for minor injuries, as reported by the Portuguese state broadcaster RTP and local media.
By Sunday afternoon, Portugal's civil protection agency said more than 3,000 firefighters were tackling active blazes.
The country is enduring a heatwave that is due to worsen, with temperatures expected to reach up to 43C (109F) on Tuesday.