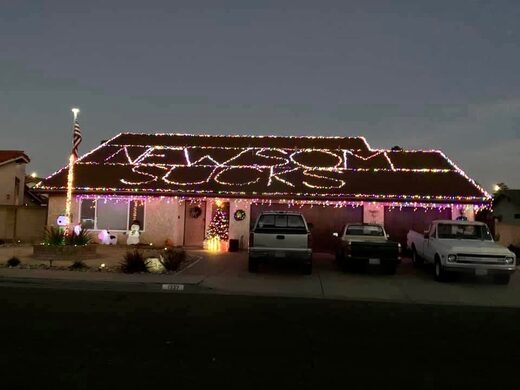 Well, we've made it to Christmas.
We don't need to tell you what a portentous year 2020 has been. After two decades tracking 'the news' and warning people that we would all one day wake up to global totalitarianism, this past year has confirmed our analyses of trends in spectacular fashion. World War 3 hysteria following Trump's assassination of a top Iranian official gave way to global panic over a tame 'novel' coronavirus and tyrannical 'lockdowns', and wrapped up at year's end with a flagrantly rigged US presidential election. Interspersed with these momentous events, the 'Powers That Be' sponsored a 'Cultural Revolution' eradicating historical and cultural monuments and symbols, then effectively sanctioned an outbreak of mass rioting in US cities over the phantasm of 'systemic racism'.
Radical Islamic Terrorism, meanwhile, was 'put back on the shelf' throughout the madness, only to be briefly reintroduced through a spate of attacks in France and Austria in October, just as curfews and a second 'lockdown' were introduced simultaneously across the West. Apparently terror of 'The Covid' was wearing off, so a 'booster shot' was administered to optimize compliance and 'immunize' the masses against critical thinking.
All of the above, in the final analysis, amounts to little more than crass weapons of mass distraction, deployed for the purpose of deflecting our attention from the near-Earth objects pinging the planet on an increasingly regular basis, the increasingly extreme weather and seismic phenomena (and likely drivers of future waves of 'climate migration'), and the '
drip-drip-disclosure
' all year long about serious US government interest in the UFO phenomenon - tantamount to quasi-official acknowledgment that higher intelligence(s) are indeed meddling in human affairs 'from above and beyond'.
This time last year, we
explained
that the reason 'Signs of the Times' (SOTT.net) exists is because those who work in media and the information sphere generally don't notice the momentous changes that are taking place to people and planet - and to the extent that they
do
grok the gravitas of one or another facet of these changes, they don't realize their full significance and why it's important to reflect back to their audiences reality
as it is
, not as they would wish it to be.