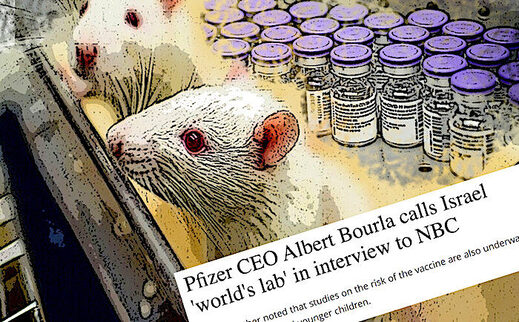 If Israelis are confused by the fact that their government treats them like laboratory pets, if they wonder why their freedom to travel, to socialise or even earn a living have evaporated, Pfizer CEO Albert Bourla produced a genuine answer yesterday. In an
interview on NBC
Bourla said:
"I believe Israel has become the world's lab right now because they are using only our vaccine at this state and they have vaccinated a very big part of their population, so we can study both economy and health indices."
I have no issue with medical experiments involving humans if the participants are fully aware of all possible circumstances and considerations involved in their consent.
This didn't happen in Israel.
By means of 'green passports,' the government practically threatens to penalise anyone
reluctant to participate
in a 'lab' experiment for a giant pharmaceutical company
with a very
problematic record
.
The results of this Pfizer-Israeli experiment aren't necessarily encouraging.
Though it may be possible, as some studies suggest, that most vaccinated people have at least short-term protection from Covid-19, no one can deny the
astonishing fact that in just 8 weeks of mass vaccination the total number of Covid-19 deaths in the Jewish State almost doubled from the number accumulated in the prior ten months.