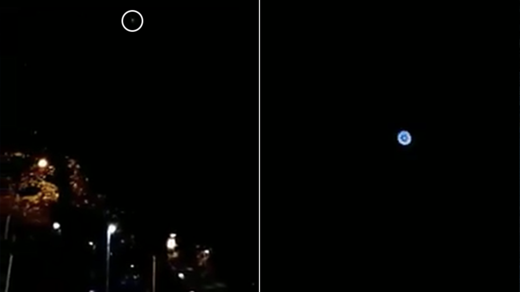 Numerous videos purportedly showing pulsating, ball-shaped objects over the skies of Brazil have sparked a flurry of speculation about possible UFO sightings.
Twitter was flooded with videos claiming to show the bizarre phenomenon in Mage, outside of Rio de Janeiro.
In one of the clips, a gyrating blue sphere is seen floating above the city. The video was tweeted at Elon Musk.