Psychobiotics, immunology, and the theory of all chronic disease.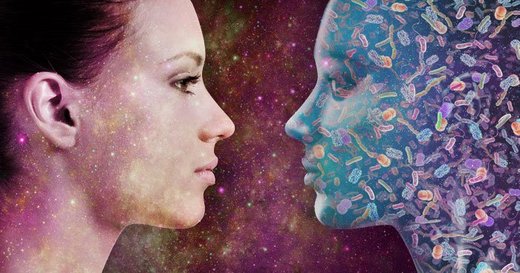 We are never truly alone. On our skin, in our gums, and in our guts live 100 trillion organisms, altogether known as the microbiome.
These beasties comprise 90% of the cells of our bodies
, though these cells are so tiny in size that it appears our own human cells predominate. It is only recently that we have begun to study these organisms with any depth. Most of them live within the gut, and cannot be cultured, and only with the advent of advanced genetic testing have we been able to have a better
understanding
of the variety and numbers of microbes we're dealing with. They are Bacteria,
Archaea
, and even some
eukariotic
parasites, protozoans, and fungi.
What do they have to do with psychiatry? It turns out way more than we might have suspected. The gut and
brain
have a steady ability to communicate via the nervous system,
hormones
, and the immune system.
Some of the microbiome can release neurotransmitters, just like our own neurons do, speaking to the brain in its own language via the vagus nerve
.
To have a full understanding of how the whole gut-brain connection works, you need robust knowledge of endocrinology, immunology, pathology, and neurology, which is a bit beyond the scope of a blog article. However, to break it down to simplistic terms, here are the basic links: