Comment: Of course it's 'less fatal than previously thought'. But they already knew that. They're just 'letting you down gently'...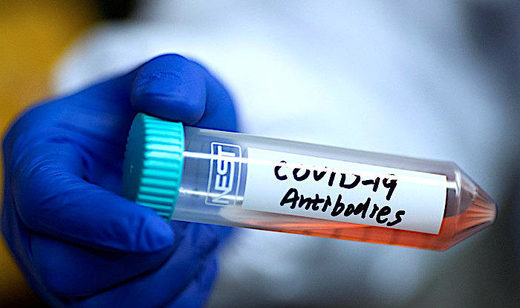 Early antibody testing for the coronavirus in 19 New York counties
suggests up to 2.7 million people could have been infected in the state alone, meaning the real death rate may be much lower,
Governor Andrew Cuomo has revealed.
Results from a random testing sample of 3,000 New Yorkers have revealed that some
13.9 percent of state residents have likely had and recovered
from the coronavirus, Cuomo stated in a press conference on Thursday.
While the governor cautioned that the results were preliminary and varied county by county, he still managed to throw the perception of the virus as a mortal threat for New Yorkers into question. The new numbers indicate that
this revised infection rate, compared to 15,740 deaths linked to coronavirus statewide, points to a fatality rate of only about 0.5
- much lower than previously believed.
New York is the epicenter of the coronavirus epidemic in the US, and New York City has been hardest hit given its high population density.
However, even in the city, where
21.2 percent tested positive
for Covid-19 antibodies (1.77 million people) during this trial, a
casualty count of 15,000 deaths points to a fatality rate of 0.8 percent.