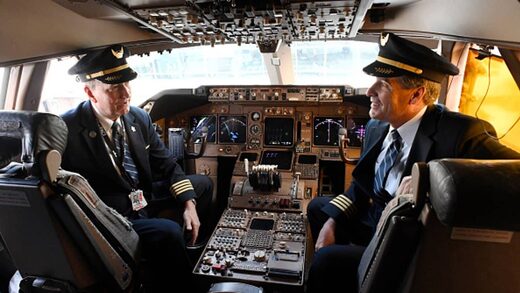 After the vaccine rolled out, the FAA secretly widened the EKG parameter range for pilots so they wouldn't be grounded. It looks like the vax gave at least 50M Americans heart damage.
We should be concerned. Very concerned.
The FAA just telegraphed the fact that a substantial number of airline pilots have had serious heart damage from the COVID vaccine by widening the ECG parameters for pilots.
When asked about the change, the FAA couldn't justify it. Uh oh. Fact checkers aren't going to touch this story.
Executive summary
In the October 2022 version of the FAA Guide for Aviation Medical Examiners, the FAA quietly widened the EKG parameters beyond the normal range (from a PR max of .2 to unlimited). And they didn't widen the range by a little. They widened it by a lot. It was done after the vaccine rollout.
This is extraordinary. They did it hoping nobody would notice. It worked for a while. Nobody caught it.
But you can't hide these things for long.