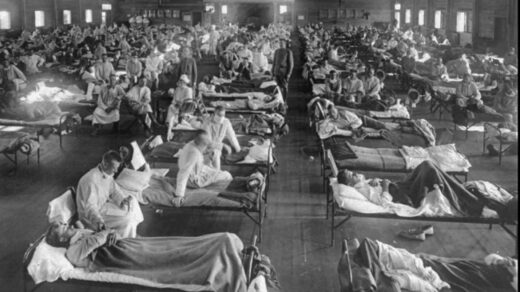 A
new report
from the Office for National Statistics (ONS) was
all over the papers
on Monday afternoon making the striking claim that COVID-19 caused more deaths last year in England and Wales than other infectious diseases have caused in any year for more than a century.
Here is the story
in the Mail
.
The ONS report, entitled "Coronavirus: A Year Like No Other", was released to mark the one year anniversary of people in the UK first being told to limit their non-essential contact with others and to stop all unnecessary travel.

The report confirmed that COVID-19 caused more deaths last year than other infectious diseases caused in any year for more than 100 years.

More than 140,000 people have died in the UK with coronavirus either described as the underlying cause or as a contributory cause on their death certificates.

Some 73,500 people in England and Wales who died in 2020 had COVID-19 registered as the underlying cause of death.

The ONS said coronavirus is "likely to be classed as an infectious and parasitic disease", allowing a comparison with previous deadly outbreaks.

The statistics body said: "This means COVID-19 was the underlying cause of more deaths in 2020 than any other infectious and parasitic diseases had caused in any year since 1918; that year there were just over 89,900 deaths from various infectious and parasitic diseases registered in England and Wales."