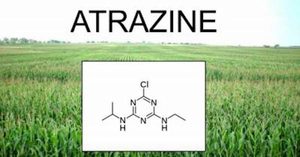 Everything
changed
for Dr. Tyrone Hayes when in 1998, the largest chemical company in the world asked him to use his expertise to determine if the company's top-selling product interfered with the hormones of frogs.
The company: Syngenta. The product: weedkiller atrazine.
Hayes, an American biologist and professor of
Integrative Biology at University of California, Berkeley
, discussed in his nearly 16-minute
TEDxBerkeley talk
the results of exposing African clawed frogs in his lab to atrazine. He presented an image up on the big screen of frog testes, showing a considerable difference between the controlled and exposed groups.