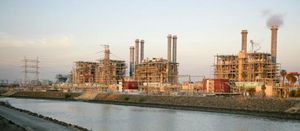 New figures being released today show the recession helped drive down global warming emissions from Northeast power plants last year to their lowest levels in at least nine years.
Northeast power plant emissions dropped about 9 percent last year from 2007, according to preliminary projections by Point Carbon, a consulting and research firm. The Norway-based company attributed the drop to the economic slowdown, combined with the fact that power plants are burning cleaner natural gas.
The drop in emissions may be good for the environment, but was not seen as reason for celebration. "What does this say about the state of the economy?" said Robert Rio, senior vice president of Associated Industries of Massachusetts "We could get 100 percent below the cap if we shut every business and moved them out of state."