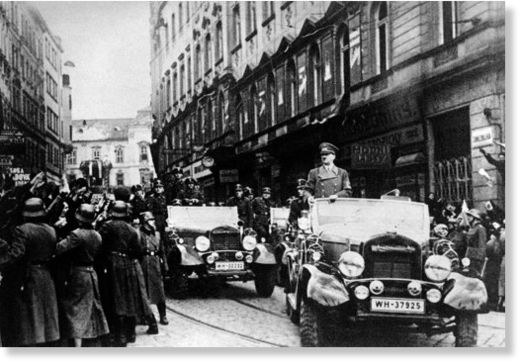 A Czech writer and publisher has discovered seven paintings once owned by Nazi German dictator Adolf Hitler at a Czech monastery, part of an art collection deemed lost for decades.
Jiri Kuchar, who wrote two books on the collection, said Friday the paintings found at the Doksany monastery 50 kilometres (30 miles) north of Prague were worth about 50 million koruna (two million euros, $2.7 million).
"They're part of Hitler's collection of about 45 paintings, about 30 statues, a writing table and some gifts, which was declared former Czechoslovakia's war booty," Kuchar told AFP.
The paintings include the 1943
Memory of Stalingrad
by Franz Eichhorst, who was "Hitler's ace painter," Kuchar said.
The collection was deposited at the southern Czech monastery of Vyssi Brod during World War II, together with two larger collections formerly owned by German-born Jewish banker Fritz Mannheimer and the Rothschild family.