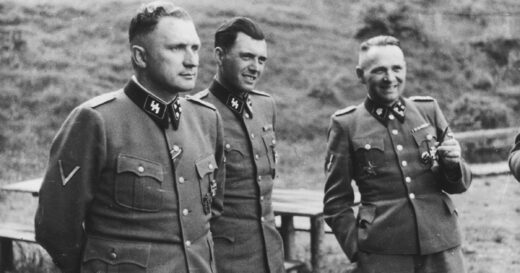 I'm still reeling at the stupidity of whoever at
Scientific American
decided to give a green light to publishing an article, "
Denial of Evolution Is a Form of White Supremacy
,"
by Allison Hopper. The absurdity of tarring critics of Darwinism with racism boggles the mind — given how
Darwin's own legacy, down to today's Alt-Right, is so tied up with racial pseudo-science, viciously denigrating Africans, African-Americans, and others
. See, "
On Evolution and Racism, Scientific American Goes to War Against the Truth
."
As a reminder of that historical reality,
Evolution News
has been republishing some of our past ample coverage on the theme. However, this had escaped me when it was first published: an essay at
Tablet
by Ohio State bioethicist Ashley K. Fernandes asking, "
Why Did So Many Doctors Become Nazis
?" Perhaps more so today than ever,
there is a tendency to sanctify the medical profession
, with the white coat serving as an icon of wisdom, compassion, and morality. But history offers a warning.