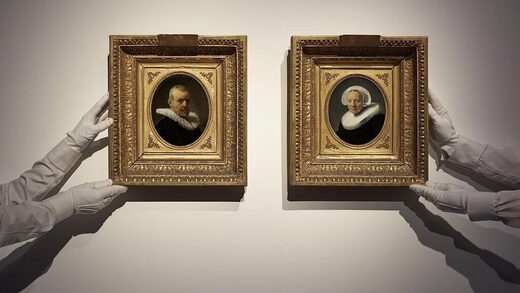 A pair of unknown and "exceptionally rare" portraits by
Rembrandt
have been discovered in a private collection in the UK.
The intimate paintings of relatives of the Dutch master are now expected to sell for between £5 million and £8 million ($6.25 million-$10 million) at auction.
Signed and dated 1635, the pictures are of an elderly husband and wife who were related to Rembrandt by marriage.
Measuring just under 8 inches high, the paintings depict wealthy plumber Jan Willemsz van der Pluym and his wife Jaapgen Carels, who were from a prominent family in the Dutch city of Leiden.