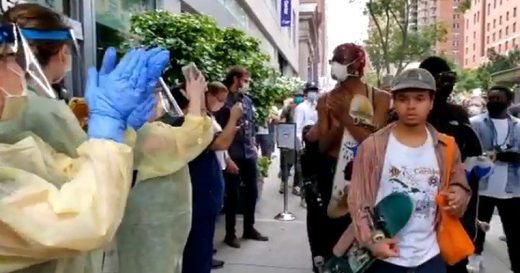 Apparently, the virus can only spread amongst Trump supporters, not Antifa.
Some of the same hospital workers who would have accused stay-at-home protesters of "killing granny" just weeks ago are now on video applauding thousands of left-wing demonstrators in New York.
"Hospital staff come out to applaud #GeorgeFloyd protestors in New York - demonstrators shout back 'Thank You'," tweeted journalist Sarah Walton.