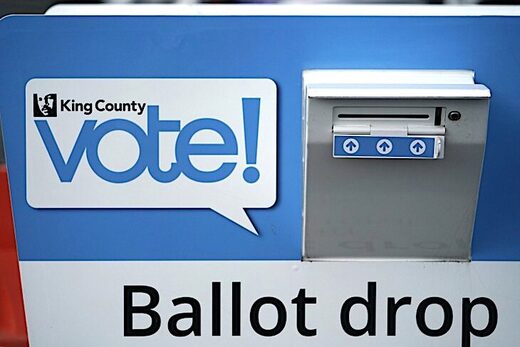 It is perfectly legal in the State of California for Democrats to send campaign workers and volunteers door-to-door to collect absentee ballots and bring them to the clerk's office to be counted.
Democrats have made an art form of ballot harvesting and credit their efforts with flipping 4 House seats in Orange County.
The individual harvesting the ballots doesn't have to identify himself or sign his name on each ballot. Some workers have handed in hundreds of absentee ballots they collected.
Republicans were at a distinct disadvantage.
But then the California GOP started their own ballot harvesting efforts. They put absentee ballot drop boxes at gun ranges, churches, and GOP offices.
This was not what the Democrats had in mind at all.
They only want to make it easier for Democrats to vote. So the Democratic secretary of state and the Democratic attorney general
sent cease-and-desist letters to several local GOP chairmen
telling them to stop
because the drop boxes weren't "official."
Republicans gleefully told the Democratic officials to go hang.