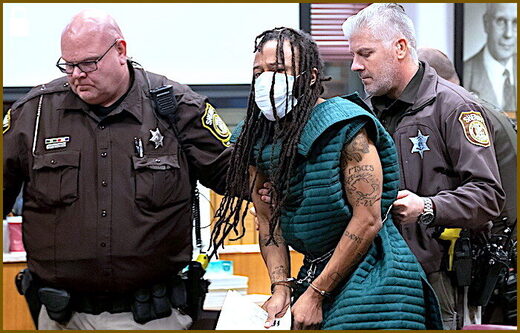 The idea that the murderous rampage that left six dead when career criminal Darrell Brooks plowed through a holiday crowd in his SUV
was 'accidental'
shows just how twisted and self-serving the world of woke has become.
Across the mainstream
media
,
the incident in Waukesha, Wisconsin that left dozens more injured after sex offender Brooks drove through the parade
is
referred
to as a
'crash'
.
It wasn't a crash.
It was a massacre.
And if you take into account the content of Brooks' social media account, his admiration of Hitler and his loathing of white folk, Jews and even fellow black people,
you'd be on safe ground calling it a domestic terror attack.
So why the cop-out?
Why is the MSM insisting on portraying a calculated and cold-blooded attack on an unsuspecting parade of regular people out enjoying themselves as some sort of 'accident'?