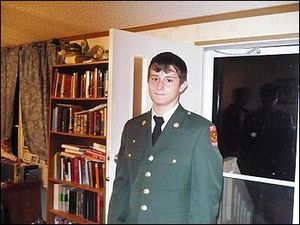 Andrew Mikel II admits it was a stupid thing to do. In December, bored and craving attention, the 14-year-old used a plastic tube to blow small plastic pellets at fellow students in Spotsylvania High School. In one lunch period, he scored three hits.
"They flinched. They looked annoyed," Mikel said.
The school district saw it as more than a childish prank. School officials expelled him for possession and use of a weapon, and they called a deputy sheriff to the scene, said Mikel and his father, Andrew Mikel Sr.
The younger Mikel, a freshman, said he was charged with three counts of misdemeanor assault. The case was first reported by the Web site WorldNetDaily.