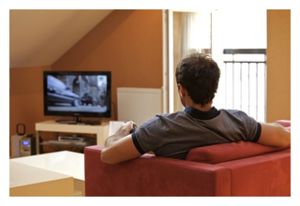 For years, social scientists have uncovered the unsettling truth that no matter how egalitarian a person purports to be, their unconscious mind holds some racist, sexist or ageist thoughts.
But a new study finds that this may say less about the person and more about the
culture that surrounds him or her.
The new study finds that while people are quick to associate word pairs that bring to mind stereotypes (think "black - poor" versus "black - goofy"), this tendency is rooted not in the social meaning of the words, but in the likelihood of the words appearing together in literature and media. In other words, this implicit prejudice is driven more by culture than by any innate horribleness in the person, said study researcher Paul Verhaeghen, a Georgia Tech psychologist.
"There's one idea that people tend to associate black people with violence, women with weakness, or older people with forgetfulness because they are prejudiced. But there's another possibility that what's in your head is not you, it's the culture around you," Verhaeghen said in a statement. "And so what you have is stuff you picked up from reading, television, radio and the Internet. And that's the question we wanted to answer: are you indeed a
racist,
or are you just an American?"