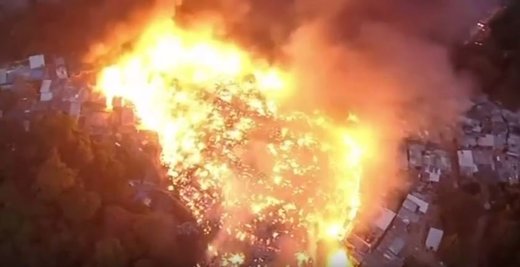 A massive fire erupted on Tuesday in a Brazilian favela in the country's most populous city of Sao Paulo.
The fire at the Esperanca favela, or shantytown, began at Tuesday evening and quickly burned hundreds of homes in its path. The favela is thought to contain about 500 homes.
According to local media, more than 30 firefighters were called in to battle the blaze.
It was not immediately clear if anyone was killed in the fire or what caused the blaze.
Many of Brazil's poorest residents live in favelas, or urban slums, which traditionally have crime rates.
Source: Reuters