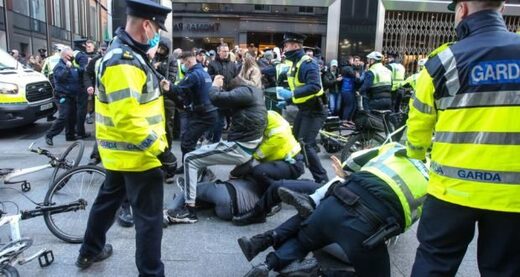 Intelligence gathered by gardaí shows that far-right groups planned to try to disrupt key State institutions and infrastructure, says Garda Commissioner Drew Harris.
Nine people have been arrested following clashes between gardaí and anti-lockdown protesters in Dublin on Thursday afternoon have been charged with public order offences.
In total 11 arrests were made during an incident in which a number of gardaí used batons to overpower protesters before pinning them on the ground and handcuffing them.