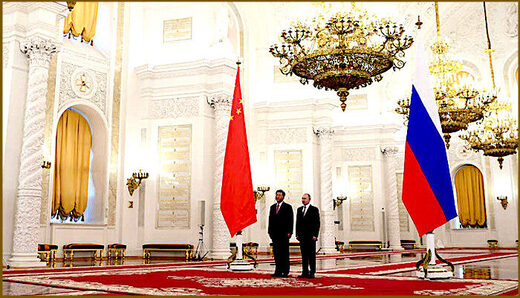 Russia and China are shaping global politics while the US dominates its dependents across the Atlantic, leaving them as mere passengers...
The meeting of Russian president Vladimir Putin and his Chinese counterpart Xi Jinping in Moscow last week was met with predictable accusations in Western circles that
Moscow was becoming "subservient" or even a "vassal" of Beijing.
MEP Guy Verhofstadt, a Euro-fantasist and former prime minister of Belgium,
jeered on Twitter
,
"Putin's appalling legacy now includes turning Russia more and more into a Chinese vassal state,"
oblivious to the irony of his own words.
As the United States took the lead in denouncing China's peace plan for the Ukraine conflict, publicly setting out the conditions on which it should end, the European Union was nowhere to be seen, or at least had nothing original to say.
This makes Verhofstadt's comments a damning display of lacking self-awareness. Russia and China are setting out their vision for a new multipolar world, while the US struggles against them in seeking to maintain its hegemonic position. Meanwhile, the
European Union has been reduced to the status of a mere bench player in it all, and has become effectively irrelevant.
The failure of EU countries to stake out their own will and position amidst the larger powers, as well as their total subservience to the US, has made
a mockery of the "strategic autonomy" concept once championed by Emmanuel Macron.