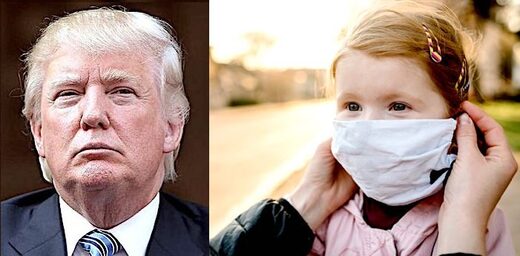 Facebook and Twitter have taken down the US president's claims on the insusceptibility of children to Covid-19 - a fact on which the science supports him - proving that Big Tech is increasingly acting in a nakedly political way.
In an interview with Fox News on Wednesday, Donald Trump declared that "children are almost immune" from coronavirus. The videos posted online have been deleted, but the trimmed audio is available
here from CNN
, which helpfully titled it "Trump falsely says kids are 'almost immune' from Covid-19," just in case its editorial position was in any way in doubt.
In his own inimitable vernacular, Trump says:
"If you look at children, children are almost - and I would almost say definitely - but almost immune from this disease." He adds, "I don't know how you feel about it, but they've got much stronger immune systems than we do somehow for this. And they don't have a problem, they just don't have a problem."
His words may have the cadence of crazed ramblings,
but so does everything he says.
The question is rather whether or not he's correct.
Fact check!