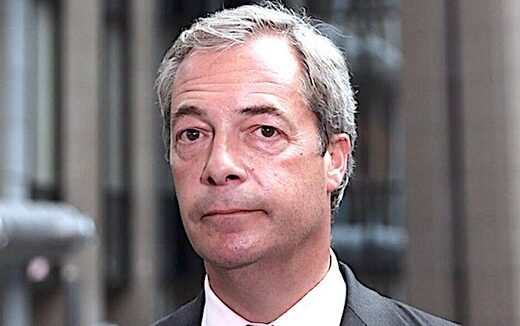 The Financial Conduct Authority has been criticised after its review uncovered no evidence that politicians are being denied bank accounts because of their views. The
Financial Times
has the story
:
A review by the chief U.K. financial regulator has uncovered no evidence that politicians are being denied bank accounts because of their views, according to people briefed on the findings.

The Financial Conduct Authority launched a probe in August, weeks after former U.K. Independence party [UKIP] leader Nigel Farage unleashed a debate on free speech by claiming his accounts with private bank Coutts were about to be closed because his views "did not align" with the lender.

The row over the 'debanking' of Farage sparked complaints from other politicians about their treatment by lenders, prompting the Government to order a review by the FCA. People familiar with the situation said the FCA would publish findings in the coming days showing there were no cases of political views being the "primary" reason for personal account closures across the 34 banks and payment companies that were asked to submit data to the regulator. The FCA declined to comment.

Farage told the Financial Times on Monday night:

"This is farcical. There are plenty of examples of prominent Brexiteers being debanked. The FCA is part of the problem." ...

Farage in July published extracts from a dossier compiled by Coutts about him, as it deliberated about closing his accounts, in which the bank said continuing to serve him would not be "compatible with Coutts" since his views were "at odds with our position as an inclusive organisation".
The
FT
reports "some unease" in Whitehall that the FCA had failed to find data showing that "debanking of people for their political views was widespread". One Government insider is reported to have said that "regulators have been quite slow off the line on this issue", adding that
the data assembled by the FCA "might lack granularity".
A separate FCA review of the treatment of 'politically exposed persons' is ongoing.