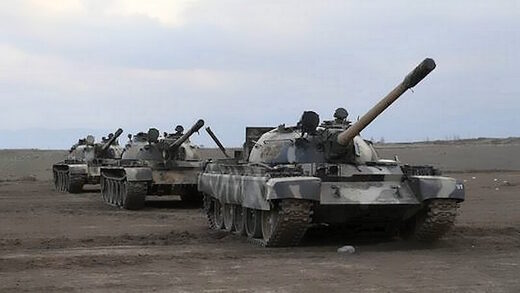 Baku has declared a counter-terrorism operation over Yerevan's alleged military presence in Nagorno-Karabakh
The Armenian Foreign Ministry on Tuesday accused Azerbaijan of unleashing "another large-scale aggression against the people of Nagorno-Karabakh," after Baku announced local "counter-terrorism measures" in the disputed region.
Armenia condemned its rival for both the most recent developments and the "mass crimes" it claims Azerbaijan committed during hostilities three years ago. The foreign ministry's statement noted that the escalation in the region in 2020 also took place in September.
Azerbaijan has pursued "ethnic cleansing" of Armenians living in Nagorno-Karabakh, the ministry statement alleged, claiming Baku feels "impunity" given its open acknowledgement of its actions.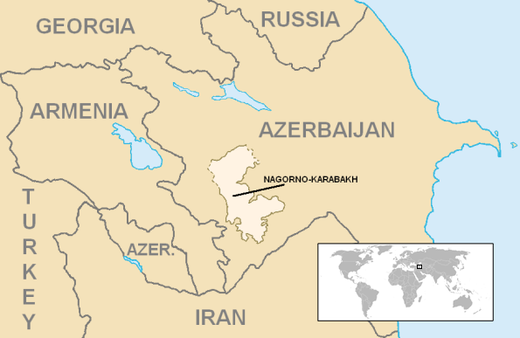 Earlier in the day, Azerbaijan' Defense Ministry announced it had launched an operation against what it claimed to be Armenian military assets deployed in Nagorno-Karabakh. Yerevan denies the presence of the units in the contested region. Baku has pledged to only attack military targets and claimed that it was seeking to "thwart large-scale provocations" by the Armenian side.
Nagorno-Karabakh split from Azerbaijan in the last days of the Soviet Union. The region's predominantly ethnically Armenian population fought a full-scale war for independence in the 1990s and retains close ties with Yerevan.
The 2020 conflict was the second major clash over Nagorno-Karabakh, and concluded with Azerbaijan gaining control of a significant portion of previously lost territories. A Moscow-mediated ceasefire, which ended the hostilities, paved the way for the deployment of Russian peacekeepers to the disputed region.
Baku has claimed it is currently seeking to enforce the terms of the trilateral agreement with Yerevan and Moscow regarding the peacekeeping mission and that the commanders of the Russian force stationed in the area had been informed about its intentions.
Russian Foreign Ministry spokeswoman Maria Zakharova said the warning came "minutes before military action began," however.