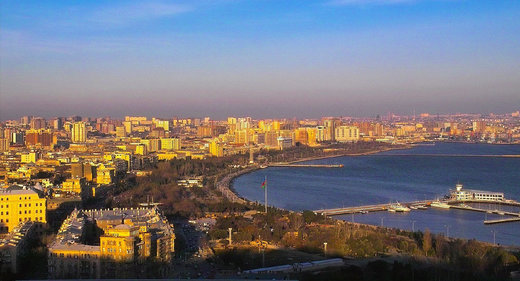 The West is putting pressure on Azerbaijan over its unwillingness to back economic and diplomatic sanctions against Russia, Speaker of the National Assembly of Azerbaijan Ogtay Asadov said Monday.
"The reason of the pressure on us was coming from Azerbaijani non-involvement in sanctions against Russia," Asadov told journalists.
The politician said that Azerbaijan wanted to have political relations independent from Western influence.
"[Azerbaijani] president wants to have an independent policy, many dislike that. That was the essence of the attacks on us," Asadov said.
Head of Azerbaijani Parliamentary Apparatus Safa Mirzoyev added that the pressure was being imposed via "resolutions that are taken, the image of Azerbaijan that is being publicly stained, tall tales that are being told."
The West has imposed several rounds of economic and diplomatic sanctions against Russia. In return, in August 2014, Russia limited the import of food products from the countries that imposed sanctions against it.