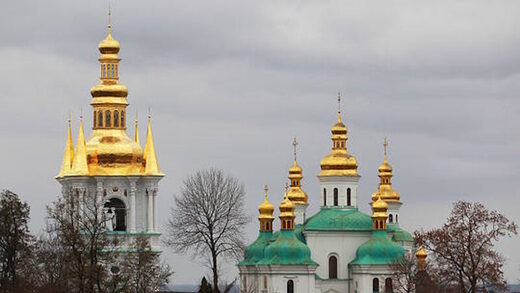 A court has ruled in favor of evicting the clergy from the Kiev Pechersk Lavra, claimed by the state
A court on Thursday ruled against the Ukrainian Orthodox Church, giving the green light to the government to begin forcibly evicting monks from the historic monastery in the heart of Kiev.
"We are listening to a short text of one of the most shameful decisions in the history of modern Ukraine!" Nikita Chekman, an attorney representing the UOC, said on his Telegram channel.
According to Chekman, the state court has upheld the motion by the national historic preserve to
"remove obstacles to the use of property"
by evicting the monks. On Wednesday, the same court ruled that the government had every right to terminate the lease with the UOC.
Chekman said that the court committed several procedural violations, such as not giving a hearing to the monks living at the Lavra and violating their constitutional right to housing. He believes that the ruling came under pressure from the government, and said he would file an appeal.
Founded in 1051, the Pechersk Lavra ('Monastery of the Caves') is considered the most prominent Orthodox Christian site in Ukraine. Officially, it is the property of the Ukrainian state, but the UOC has administered it under the terms of an agreement signed in 2013.
In March, President Vladimir Zelensky's government announced that the UOC had "violated" the terms of the deal and ordered them to leave the Lavra. Zelensky
called
the eviction "a move to strengthen our spiritual independence" and accused the UOC of being a tool of Russia.
Meanwhile, Kiev has granted the use of several churches on the premises to the 'Orthodox Church of Ukraine' (OCU), created by the government in 2018. Culture Minister Aleksandr Tkachenko said in March that any monks who defected to the OCU could stay at the monastery.
In June, the historic preserve announced an OCU service honoring
Ivan Mazepa
, a cossack leader who fought on the Swedish side in the fateful Battle of Poltava in 1709, and was excommunicated as a traitor.
So far, about a third of Ukraine's regions have moved to
outright ban
the UOC in favor of the OCU. Russia has
accused
Ukraine of persecuting the canonical Orthodox church and the US for tacitly approving Kiev's actions.