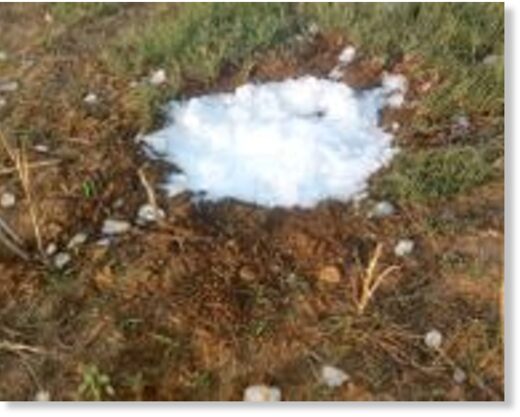 A strange incident in Rajasthan gave sleepless nights to people. The incident took place in a village in Jhunjhunu district. Here an ice ball weighing more than 20 kg fell from the sky. There was a loud explosion as soon as this ball of ice fell on the ground. People came out of their houses due to its sound.
In Rajasthan's Jhunjhunu district, such a strange incident took place on Monday which shocked everyone. There was a stir among the people due to the fall of some heavy object from the sky. This incident is of Kidwana of Surajgarh. A big ball of snow fell from the sky on Monday late evening in a field here. There was also a loud banging. People got scared after hearing the sound of explosion in the village. Panic broke out. A large number of people reached the spot to watch.
The villagers were scared because of this sudden explosion. But meanwhile the villagers Hoshiar Singh, Suresh Kumar and Mahesh reached towards the blast like other villagers. According to him, the blast took place in the evening in the field of Banwari Lal near Shiv Mandir. A huge piece of ice fell from the sky. Due to this, there was a strong threat. The snow was said to weigh at least 20-25 kg.