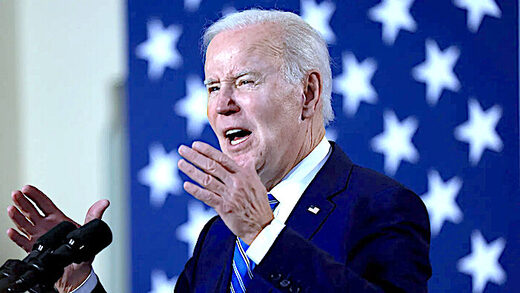 President Joe Biden vetoed a bill for the first time in his presidency on Monday, arguing that the legislation was overly influenced by "MAGA Republicans."
The Republican-led legislation prevented Biden's administration from taking environmental, social and corporate governance
(ESG)
issues into account when making investment decisions. GOP lawmakers argue
ESG is a measure of a
corporation's loyalty to "woke" cultural movements
and should not be taken into account.
"I just vetoed my first bill. This bill would risk your retirement savings by making it illegal to consider risk factors MAGA House Republicans don't like. Your plan manager should be able to protect your hard-earned savings — whether Rep. Marjorie Taylor Greene likes it or not," Biden announced in a Monday tweet.
The bill specifically ended enforcement of a new Labor Department rule that urged private retirement plan fiduciaries to consider ESG in their investment decisions
.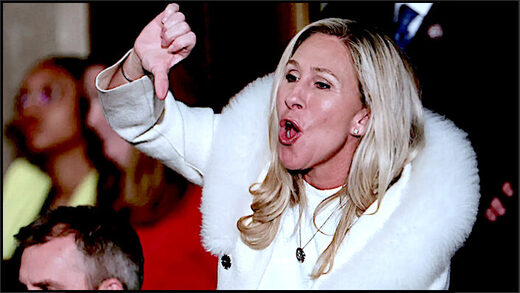 Under the rule, fiduciaries that make investment decisions for the retirement plans of more than 150 million people would be explicitly permitted under federal guidelines to consider companies' approach to climate change and other social issues, instead of focusing on only profitability and return on investment for retirees.
Sen. Joe Manchin, D-W.Va.,
blasted Biden for the veto on Monday, saying
Biden was placing "radical" social agendas over the American people.
Manchin wrote in a statement:
"This Administration continues to prioritize their radical policy agenda over the economic, energy and national security needs of our country, and it is absolutely infuriating. West Virginians are under increasing stress as we continue to recover from a once in a generation pandemic, pay the bills amid record inflation, and face the largest land war in Europe since World War II. The Administration's unrelenting campaign to advance a radical social and environmental agenda is only exacerbating these challenges.

"President Biden is choosing to put his Administration's progressive agenda above the well-being of the American people."
With Biden's veto, the legislation now returns to Congress, but it is unlikely to receive the two-thirds majority support required to overcome a presidential veto.