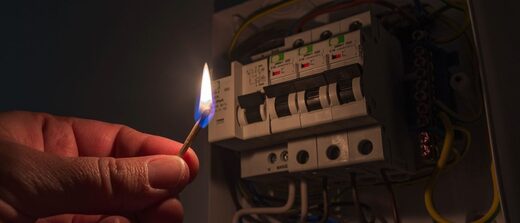 Great Britain's National Grid said Thursday it is planning three-hour blackouts in parts of the country through the winter, according to a report from Wales Online.
The decision is part of National Grid's recent attempts to protect its network and keep up supply.
The company's Electricity System Operator (ESO) predicted Britain is set for a "challenging" winter
as the energy crisis continues, Wales Online
reported
. Residents will be paid to not use their washing machines or charge their cars during the island nation's peak hours in another effort to maintain supply, the outlet noted.
National Grid
is also proposing the forced blackouts to test what would happen if there was insufficient gas supplies
or otherwise no imports of electricity from the European continent, Wales Online continued.

Comment: 'To test' whether citizens will take blackouts lying down more like it.


Similar planned blackouts occurred during the 1970s in response to the miner strike and oil crisis, brought on by the British government's decision to close mines despite plenty of minerals used for energy production remaining inside.
The three-hour blackouts are the most extreme of three possible scenarios suggested by ESO, Wales Online continued. The
two other scenarios include paying people to charge their electric cars overnight or at other off-peak times, as well as restarting the grid's backup coal plants
.
Comment:
The government will be paying people using taxpayers money, except the UK is already on the
precipice
of an economic collapse so it's much more likely that they will instead just move straight on to the enforced, rolling, blackouts.
Many people in Europe and the UK are already choosing between
eating and heating
as the
global economic crisis
takes hold, largely brought about by
lockdowns
during the COVID-19 pandemic and stress on
energy supplies
from the war between Russia and Ukraine.
The move by Britain's National Grid
comes days after
Bangladesh was plunged
into darkness as an issue in the government-run power grid shut down 80% of the nation's electricity. Similar energy issues
could strike
the US
as both the global energy and financial crises continue through 2022 and into 2023.