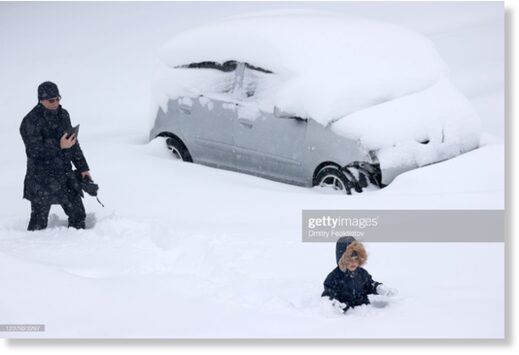 Can you believe that snow was house-deep in Russia?
Snow Apocalypse in Russia! Heavy Snowfall hits Krasnodar.
Record snowdrifts in Krasnodar, RUSSIA.
It has been snowing in the city for the third day.
Schools have been canceled due to bad weather. Krasnodar airport again suspended work - 32 flights were delayed.