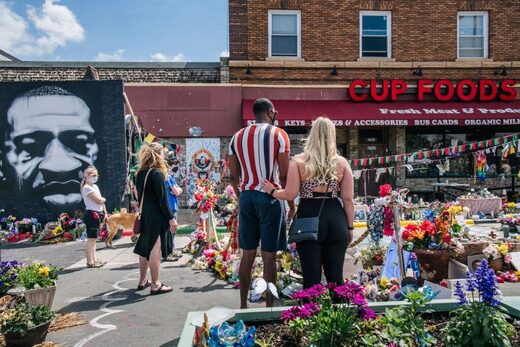 More than a dozen gunshots rang out during a live news broadcast from George Floyd Square in Minneapolis Tuesday, marking the
one year anniversary
of Floyd's death.
At least one person was injured in the shooting, NBC News
reports.
The shooting occurred shortly after 10 a.m. on Tuesday, just one block away from the intersection where Floyd died. According to police, the suspected shooter was last seen driving away from the scene, though no other details were immediately available.
In a video, Philip Crowther, an international affiliate reporter for the Associated Press, can be heard discussing police reform at the time of the shots.
"This bill of comprehensive police reform to be," he started, but was interrupted by shots firing off in the distance.
"We've just got to be careful here, we've got some gunshots," he continues in panic. "Excuse us, excuse us."