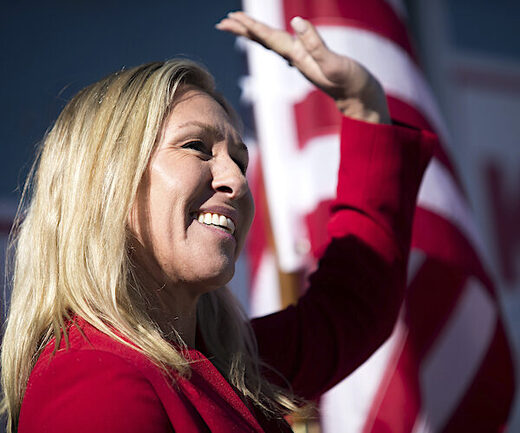 Rep. Marjorie Taylor Greene, R-Ga., said Thursday she had filed articles of impeachment against President Joe Biden.
Greene had vowed to do just that one day after Biden's inauguration, and followed up on her promise made on
Newsmax TV.
Her announcement came in response to the impeachment last week of President Donald Trump in his final days of office. The Senate is set to hear the case of the now former president in the coming weeks.
Democrats said Trump played a role in spurring rioters who invaded the Capitol as Congress was certifying the election win of Biden on Jan. 6. Ten Republicans joined every House Democrat in voting for impeachment.
The Hill
noted no text of Green's articles specifying impeachable offenses by Biden were immediately available, but the freshman congresswoman indicated they involved Biden abusing his power while vice president by allowing his son, Hunter, to serve on the board of a Ukranian energy company.
"President Joe Biden is unfit to hold the office of the presidency," Green said in a prepared statement. "His pattern of abuse of power as President Obama's vice president is lengthy and disturbing. President Biden has demonstrated that he will do whatever it takes to bail out his son, Hunter, and line his family's pockets with cash from corrupt foreign energy companies."
Biden has denied making policy decisions about Ukraine that took his son's business interests into consideration, and a Senate investigation by Republicans in 2020 on the Biden family found no wrongdoing by Joe Biden.
With Democrats outnumbering Republicans in the House, the effort faces near certain failure.