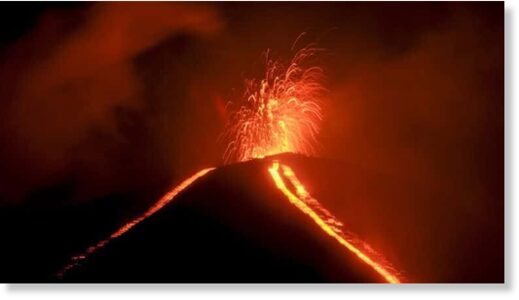 Guatemala's Pacaya Volcano erupted on Friday, June 19, spewing lava and ash into the air.
The country's National Coordinator for Disaster Reduction (Conred)
confirmed
the volcano emitted a continuous flow of lava and explosions on Friday and said it would continue to monitor the situation. No injuries or damage were reported.
Credit: Deybin Garcia Tomas via Storyful