Comment: This is about the 10th occasion in which senior doctors and scientists in countries other than China have claimed COVID-19 was present in their countries before or in conjunction with the Wuhan outbreak. Clearly then, Wuhan was NOT 'ground zero'...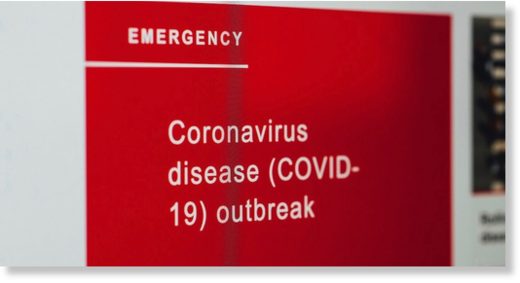 A doctor claims that COVID-19 was present in Europe
in December
, which is earlier than what was originally thought.
Dr. Yves Cohen, an intensive care chief in Paris, said that looking back,
a positive case of COVID-19 was identified at Jean-Verdier Hospital in the northeastern Paris suburb of Bondy on Dec. 27
, according to
ABC News
. That would be
around the same time the first cases of the virus were detected in China
.
Doctors reanalyzed samples from molecular diagnostic tests of 24 patients in December and January who were experiencing pneumonia-like illnesses but tested negative for the flu and other viruses. At the time,
tests for the coronavirus were not yet being offered.
Cohen said the man who tested positive may have been France's "patient zero" and urged doctors
to retest all patient samples that had been negative for pneumonia
.
France reported its first confirmed case of COVID-19 on Jan. 24, linking it to the southwestern city of Bordeaux. It was also the first reported case in Europe.