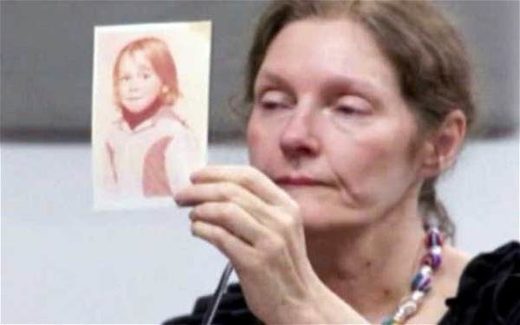 Christine Assange, the mother of imprisoned WikiLeaks founder Julian Assange, says that the UK government is killing her son.
Mrs. Assange's statement comes amid news that the 2019 Nobel Peace Prize nominee is
so gravely ill that he has been moved to the prison's medical unit and cannot even hold a normal conversation with his lawyers.
Responding to the news of Julian's deteriorating health, Mrs. Assange tweeted that the "UK Gov is unlawfully slowly killing my son!"
"They made him very ill by refusing him ANY access to life sustaining fresh air, exercise, sun/VitD or proper medical care for 6 YEARS of illegal Embassy detention,
" she tweeted at the United Nations Twitter account. "Then against ALL medical advice threw him into a prison cell."
Mrs. Assange quote tweeted a statement issued by WikiLeaks on Wednesday, asserting that during his seven weeks in Belmarsh prison his health has "continued to deteriorate and he has dramatically lost weight."
The WikiLeaks statement explained that the
United Nations has twice found him to have been arbitrarily detained and called on the United Kingdom to honor its commitments under international law and free him.
"The UK's refusal to abide by UN rulings, and its subsequent treatment of Mr. Assange since his arrest, presents serious questions about the UK's standing as a human rights-abiding nation," the statement read. "In his last year in the embassy, as the US finalized its extraditions plans, Julian Assange was, at the bequest of US authorities, totally isolated and gagged - a situation designed to make his life as hard as possible."
WikiLeaks also said that they "strongly condemn" the refusal by the Swedish court to postpone a hearing on 3rd June on the basis of Assange's health.
Kristinn Hrafnsson, WikiLeaks' editor-in-chief, wrote that
"Julian's case is of major historic significance. It will be remembered as the worst attack on press freedom in our lifetime. The People need to voice their condemnation; it is their politicians, their courts, their police and their prisons that are being abused in order to leave this black stain on history.
Please act now to avert this shame".
Assange is currently imprisoned at Belmarsh Prison in the United Kingdom and facing eighteen charges under the Espionage Act in the United States for his publication of the Iraq and Afghan War Logs. If extradited and convicted, he could be sentenced to up to 175 years in prison. Chelsea Manning is currently back in prison for refusing to comply with another grand jury against the publisher.