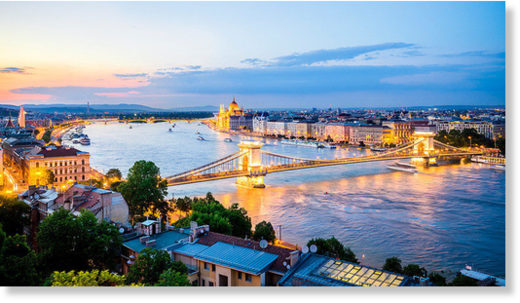 Budapest will resume massive purchases of Russian natural gas if US oil giant Exxon Mobil doesn't invest in a vast Black Sea offshore project, according to Hungarian Foreign Minister Peter Szijjarto.
The top official warned that Hungary may sign another deal with Russia if Exxon fails to resolve the issue by September.
"Exxon Mobil can be the game changer in the energy supply of Europe," Szijjarto said in an interview with Reuters. "But they should finally make their final investment decision."
The project is focused on gas deposits in the Romanian part of the Black Sea, which represent great potential for diversification of energy supplies for Central and Eastern Europe, according to London-based consultancy Deloitte. Once tapped, the reserves could reportedly generate $26 billion in revenue for the Romanian exchequer over the next two decades.
Along with other Eastern European nations, Hungary, which doesn't have its own outlet to the sea, is seeking to diversify energy sources away from Russian supplies, and effectively diminish Gazprom's dominant position in the market.
"The question of whether we will be able to diversify gas resources depends on four allies of ours: Croatia, Romania, the United States and Austria," the foreign minister said. "It's a strange situation where we are encouraged by our friends and allies to diversify, but basically it's up to them."
With estimated reserves of up to 84 billion cubic meters of natural gas, the Romanian field was initially planned to be developed jointly by Exxon and the Romanian unit of Austrian energy group OMV. However, the deal has been put on hold pending legal framework revisions.
According to Exxon spokesman Julie King, the corporation is evaluating several factors concerning the issue.
The final decision will require "competitive and stable fiscal terms, a liberalized Romanian gas market that enables free trade, and sufficient interconnectivity with neighboring free and liquid markets, in each case, for the duration of our concession agreement."