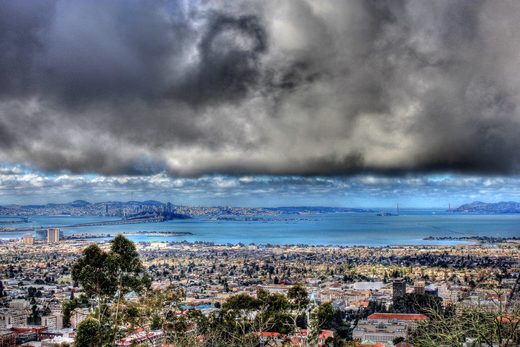 This past Thursday, Berkeley, California became the first city ever to declare "
Green Mondays
." This new law requires vegan-only food to be served at events and city meetings once a week. The campaign will be working alongside Green Monday U.S., an organization that encourages residents to slow down climate change by consuming plant-based foods.
Kate Harrison
, a council member who helped author the Green Monday resolution, explains, "I'm not asking people to give up meat, I'm asking us to all think about what it is that we do every day, how we can reduce our meat consumption."
The campaign will not only make serving vegan food once a week at city meetings mandatory, but it will inform local businesses and residents of Berkeley on the
environmental impact
of meat production. Harrison goes on to say, "Almost a third of our climate change problem comes from animal husbandry and the meat produced by animals and the pollution produced."
The council is still working on when the initiation of Green Monday will begin, but they are hoping to enlist the campaign by the end of the year. Their hopes are to build a conscious awareness in their community, by educating Berkeley residents of where their food is coming from, and the
environmental impact
their dietary choices can have on their surroundings.