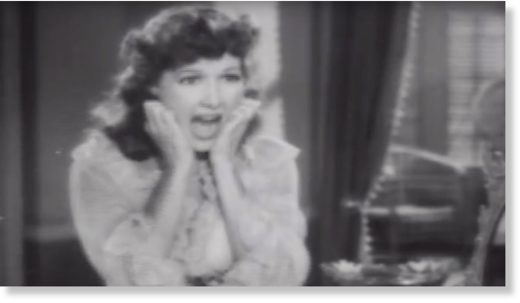 Leeds Trinity University's journalism department has requested that lecturers avoid a plethora of offenses out of fear of intimidating or frightening students.
So what are those 'offenses?'
Some of those offenses include writing in capital letters - which could "scare [students] into failure," harsh tones, and more, according to the school's memo.
The United Kingdom school's memo was obtained by
the Express
and published on Monday.
A portion of the memo read, "Despite our best attempts to explain assessment tasks, any lack of clarity can generate anxiety and even discourage students from attempting the assessment at all."
Lecturers are also encouraged to "write in a helpful, warm tone, avoiding officious language, and negative instructions."
The memo's intent is to enhance "student understanding, engagement, and achievement," and also suggests that professors avoid overusing the words "do" and "don't."
The school missive also says that staffers must also be "explicit about any inexplicitness" in their assignment briefings.

Comment: These students are going to be in for a rude awakening when they become adults in the real world and realize that the exact opposite is how the world works. No one is going to be there to eliminate their anxiety and hold their hands through life.


What did a Leeds Trinity staffer say?
One Leeds Trinity staffer told the Express that they don't agree with the new policy.
"We have some excellent students but it's a constant battle against a system that wants to treat them like little kids," the unidentified staffer said, according to the outlet. "We are not doing our students any [favors] with this kind of nonsense."
Another added that the new policy is nothing more than "more academic mollycoddling."
A spokesperson for the university told the outlet that the move was an attempt to provide guidance to professors on explaining assignments to students so that those students could ascend to and perform at their highest potential.
Professor Margaret A. House OBE, vice chancellor at Leeds Trinity University, told
Mirror Online
that the school simply wants students to work to the best of their abilities.
"At Leeds Trinity University we support our students to be the very best they can be. We're proud to offer a personal and inclusive university experience that gives every student the support to realise their potential," House said.
House went on to explain that she believes the school does its best to utilize "best practice teaching guidelines," adding that "the memo cited in the press is guidance from a course leader to academic staff, sharing best practice from the latest teaching research to inform their teaching."
What else?
House added that much of the dialogue is intended to foster positive communications and interactions.
"For every assignment, academic staff have an 'unpacking' session with students so the students are clear on what is expected," House's statement continued. "The majority of universities do this. It is also about good communication and consistent style. For example, it is best practice not to write in all capital letters regardless of the sector.
"We are absolutely committed to enhancing and enriching the student learning experience at Leeds Trinity, where staff and students are a name not a number," House noted.
"We support students to achieve their full potential, and we are proud that this is reflected in the University's employability statistics with 95 [percent] of our graduates in employment or further study within six months of graduation, and also in our very successful alumni community," the statement concluded.
The school's Twitter page also issued the statement on Monday.