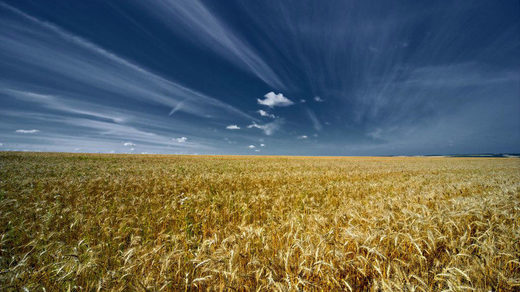 Exports of Russia's wheat and meslin flour expanded by 54.3 percent from January through September of 2018 against the same period a year ago, according to the latest statistics from the Federal Customs Service.
In terms of money,
the grain exports reportedly amounted to $6 billion, marking a 62 percent growth
. In September alone, the value of grain exports increased by 1.4 percent compared to the same period a year ago and totaled $898.1 million.
The data also showed that imports of grains to Russia dropped 11.1 percent in the first nine months of the year, totaling $245 million. Imports of barley declined by an enormous 94 percent to two million dollars, while purchases of corn by Russian producers fell to $127.6 million, marking a 7.6 percent drop.
On Thursday, Russian agricultural ministry raised the forecast of wheat exports for the current marketing year to 35 million metric tons. In late October, the ministry also increased projections for grain crop to 109 million metric tons from 105 million metric tons, citing improved conditions in Siberia. However, Russian producers managed to harvest 112.7 million tons of grain as of October 25.
Russia has captured more than half of the world's wheat market in recent years, becoming the world's biggest exporter of grain
, thanks to bumper harvests and attractive pricing. In 2016, Russia became the world leader in wheat exports. Since the early 2000s, its share of the world wheat market has quadrupled.