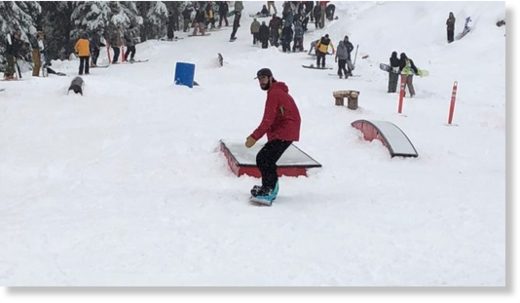 Utah ski resorts got at least
10 inches of snow between Tuesday and Wednesday — some as much as one foot at the base.
At Brighton, Marketing Manager Jared Winkler said there was
nearly two feet of snow at mid mountain.
While that generates a lot of excitement for ski season, it's too soon to know when Brighton will open officially.
"It could warm up in November, so we will keep our fingers crossed," he said, recalling one year the resort opened by Halloween.
While the resort is not officially open, the parking lot was full with visitors enjoying sledding or the "Bone Zone," which is an area open to boarders and skiers.
It's a quick, easy hike from the parking lot. People take shovels and carve out areas for jumps and tricks.
Ski Utah said last year will be one to beat with $1.3 billion in spending and over 4 million skier visits.
"Last year was our second best season on record as far as economic impact," said Caitlin Furin of Ski Utah.
Ski Utah reported the following snow totals:
Alta: 14"
Brian Head: 13"
Brighton: 13"
Eagle Point: 12"
Park City: 10"
Powder Mountain: 10"
Snowbasin: 12"
Snowbird: 13"
Solitude: 13"