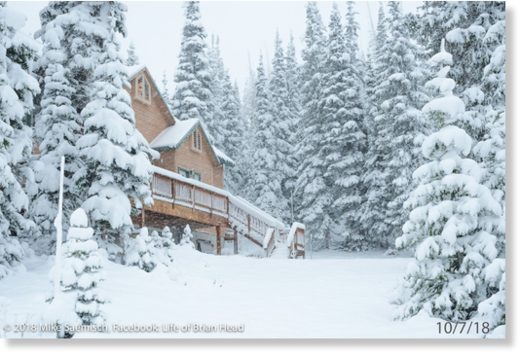 It's been dumping since Saturday at Brian Head Resort and Mike Saemisch (
AKA @LifeOfBrianHead
) indicated this morning that
there's a settled base of 20″.
The snow is massive, especially considering how early it is in the season for the southern Utah ski destination.
There's even been a local or two who've grabbed their first powder turns of the season!
Utah residents are hoping this is a sign of the El Nino to come after a lackluster winter delivered one of the weakest snowpacks in the state's 100 year weather history.