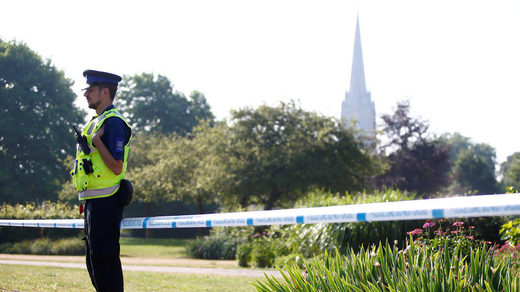 Salisbury police have placed a Prezzo restaurant on lockdown and cordoned off the surrounding roads after two people fell ill there.
Police were called to the area on Sunday evening following the incident involving a man and a woman at the Italian cuisine chain, Wiltshire Police wrote on Twitter.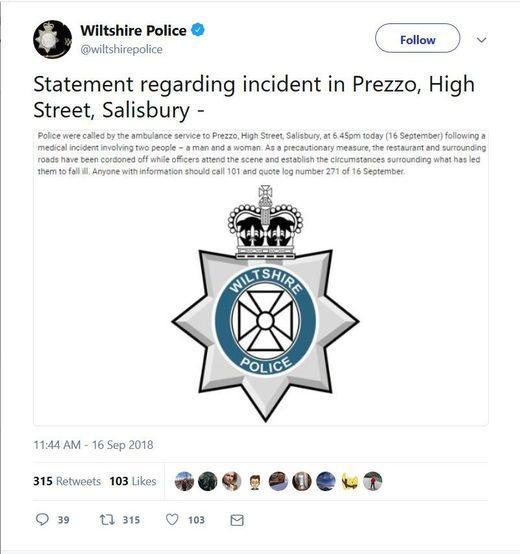 "As a precautionary measure, the restaurant and surrounding roads have been cordoned off while officers attend the scene and establish the circumstances surrounding what has led them to fall ill," the statement said.
DETAILS TO FOLLOW