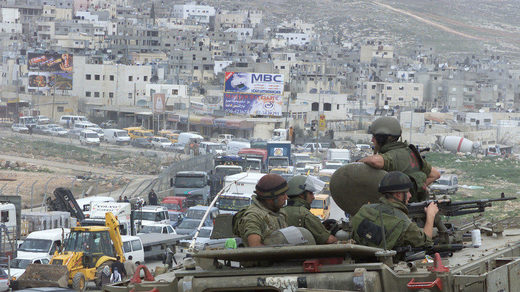 A busload of IDF soldiers clashed with Palestinians at the Kalandia refugee camp in West Bank after the vehicle entered the camp allegedly by mistake. Israeli media reported injuries and the ongoing "rescue of the soldiers."
Palestinians reportedly started throwing stones at the Israeli vehicle after it drove inside the camp, which is located between Jerusalem and Ramallah. At least one female officer was lightly injured by a stone,
Jerusalem Post
reported. The outlet added that the "rescue of the soldiers" was underway.
The incident has been confirmed by Israeli Defense Forces (IDF) on Twitter: "A short while ago, an IDF bus accidentally entered the Qalandia refugee camp, south of Ramallah. A riot was instigated around the vehicle in which rocks were hurled at it. As a result, an IDF officer and two soldiers were lightly injured," the statement said.