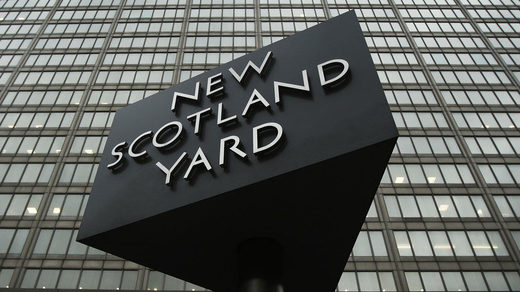 A senior London Metropolitan police officer could face being sacked for using alleged racist language after telling colleagues they need to be "whiter than white" while carrying out inquiries - words of a racist or PC gone mad?
The detective superintendent, who works in the Met's anti-corruption, faces the possibility of an internal investigation for gross misconduct for a phrase the Plain English Campaign characterizes as meaning "morally beyond reproach."
According to the Evening Standard, the Met received a complaint after the briefing led by the senior Scotland Yard officer in question, who have since passed it to the police watchdog for investigation.
While the Independent Office for Police Conduct investigates the complaint, the officer will be on restricted duties - an inquiry that could take up to 12 months to complete. The highly respected officer denies any wrongdoing and is said to be cooperating fully with the investigation.
The inquiry into the senior police officer's conduct has prompted accusations on social media that describe the rebuke as "Orwellian" and such a trivial complaint undermines the pursuit of equal rights. Others have insisted the phrase 'whiter than white' is merely a "figure of speech."
A spokesman for the Plain English Campaign responding to the officer's 'gross misconduct' charge said: "As the phrase means 'morally beyond reproach' and is used in that context with that intent, it seems fairly ludicrous that the officer in question is being investigated at all, let alone for 'gross misconduct.'"
Sources close to the Evening Standard, said the internal investigation illustrates the extent to which the police misconduct process has got out of hand - adding that an informal procedure to deal with such complaints needed to be implemented.
"There was no bad intent in this comment, it may have been a poor use of language but this is not what the misconduct process is for. This is not corruption, this is not serious wrongdoing. There should be informal ways of dealing with this, particularly at a time when we are so short of experienced officers." one said.

Comment: It wasn't even a poor use of language. This is a complete waste of time, energy and resources for everyone involved and is a glaring example of how crazed society has become.


The complaint against the use of the phrase "whiter than white" is among other claims leveled against officers in the anti-corruption unit in an IOPC inquiry codenamed Operation Embley. Allegations include racism, hindering investigations and ignoring wrongdoing.