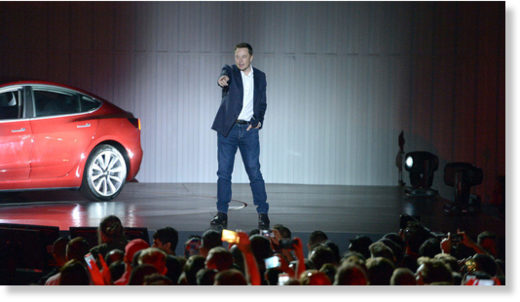 Elon Musk wrote that he "hopes" to get sued by Vernon Unsworth, once again accusing the 63-year-old British diver - who played a key role in the rescue of a Thai youth football team from a cave - of being a "child rapist."
"I suggest that you call people you know in Thailand, find out what's actually going on and stop defending child rapists, you f**king asshole," Musk reportedly wrote in a letter to BuzzFeed, without offering evidence to substantiate his claims. "He's an old, single white guy from England who's been traveling to or living in Thailand for 30 to 40 years, mostly Pattaya Beach, until moving to Chiang Rai for a child bride who was about 12 years old at the time."
Musk's accusations against the British diver, who pinpointed the location of 12 boys inside the flooded Tham Luang cave complex back in July, started with Unsworth's rejection of the billionaire's proposal to use a mini-submarine in the narrow passageways. After calling the Brit a "pedo guy," Musk quickly deleted his tweet and issued an
apology
, after the Brit threatened a lawsuit.
As the British diver and cave explorer prepares for the legal battle against the billionaire over "false and defamatory statements," Musk says he is ready to accept the challenge. "As for this alleged threat of a lawsuit, which magically appeared when I raised the issue (nothing was sent or raised beforehand), I f**king hope he sues me," Musk told the publication.
Meanwhile, Unsworth's attorney, L. Lin Wood, said that Musk's accusations are nothing more than "vindictive and vicious" lies. "After deleting the initial accusation and tweeting an apology, Mr Musk has continued to republish his false and unsupportable accusation. His conduct demonstrates that his recklessness is intentional and designed to harm Mr. Unsworth," Wood said.