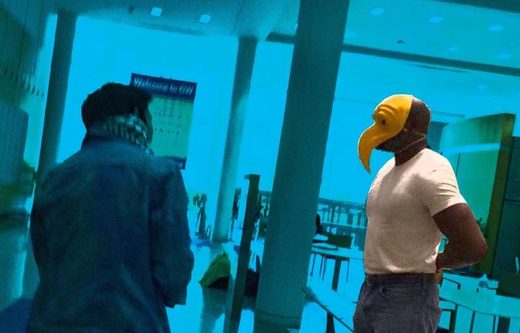 This is the first story in a series on covert tactics targeting Israel's critics.
Strange things started happening at George Washington University this April, as their student government prepared to vote on a resolution supported by pro-Palestinian campus activists.
Anonymous fliers, websites, and social media campaigns appeared out of nowhere to attack the student activists. And, on the day of the vote, two adult men dressed as canaries showed up to do a weird dance in the lobby of the college building where the student government was set to vote.
It was the canaries that really freaked out Abby Brook, a Jewish GW student active in pro-Palestinian campus groups. "I honestly didn't believe it at first," said Brook, who arrived at the building where the canaries were dancing a few minutes after they left. Friends showed her pictures of the two men. One had worn a full-body Tweety Bird costume, his face painted yellow; the other a yellow plague doctor mask with a long, curved beak.
Read the rest
here