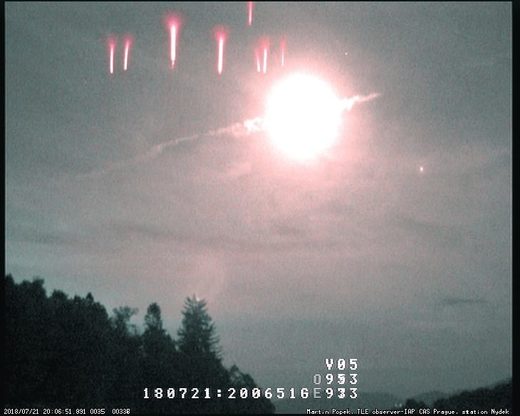 Red sprites that leap up from thunderstorms are
always brief

and often dim.
On July 21st they were
bright enough to see through the glare of the waxing Moon.
Martin Popek photographed the display from Nýdek in the Czech republic:
Sprites are an exotic form of upward-directed lightning, reaching from the tops of electrical storms all the way up to the edge of space. Because they emerge from the tops of storms, the best place to see sprites is
from a distance
where the camera can point over the edge of the thunderhead.
"I was about 200 km away from the storm," says Popek. "It was a porwerful Mesoscale Convective System across the border in Hungary."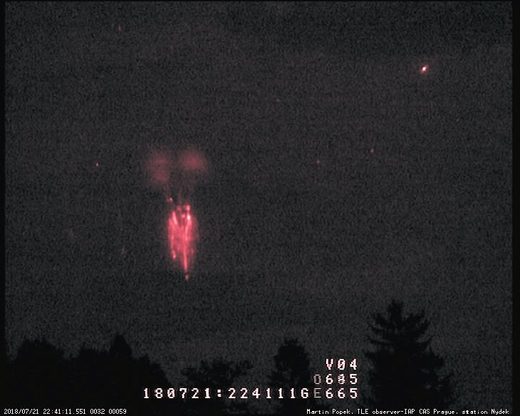 Some researchers think that sprites are linked to cosmic rays. Subatomic particles from deep space strike the top of Earth's atmosphere, producing secondary electrons that trigger the upward bolts.
Cosmic rays are now intensifying
due to the decline of the solar cycle.
More sprites
, anyone?