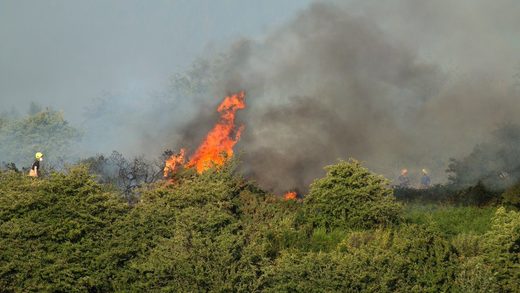 Fire crews have spent several hours bringing a blaze under control in the south of Scotland countryside.
They were called out at about 17:30 on Monday to the incident between Southwick Forest and Edingham Farm, near Dalbeattie.
It took more than 30 firefighters from six units more than eight hours to bring the fire under control.
Police sealed off a number of roads in the area to allow emergency vehicles to get access to the incident.